One or Two?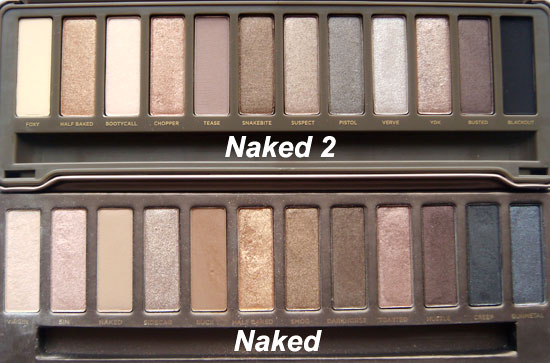 I can't decide! I love metallics and I'm not a fan of matte eyeshadow at all.
Saying that they both have them! Advice please!!!
A member of staff at the Urban Decay stand in Debenhams said I'd suit the Naked 2 more because of my blue eyes, yet my eyes can look grey or green too so I don't think it matters that much!